Not so much a movie review. Just some good thoughts to mull. 🙂
CNN Belief Blog
Opinion by Drew Dyck, special to CNN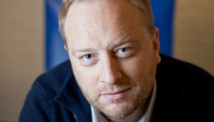 (CNN) — The 4-year-old boy sees angels floating toward him. They start out as stars, then slowly become more visible, wings flapping behind orbs of white light.
As they approach, they sing a melodious song. The boy cocks his head, squints into the sky, and makes a strange request. "Can you sing 'We Will Rock You'?"
The angels giggle.
So do people in the theater.
The scene is from "Heaven is for Real," the latest in a string of religious movies soaring at the box office. Based on the best-selling book of the same name, the film tells the real-life story of Colton Burpo, a 4-year-old boy who awakens from surgery with eye-popping tales of the great beyond. The film took in an estimated $21.5 million in opening on Easter weekend.
Even Colton's religious parents (his dad, Todd, is a pastor) struggle…
View original post 727 more words